I have been meaning to post but have been short on time recently.
I really like the net, and the idea of using the Juniper and carve it a bit like an antler. I really like that.
About suggestions for thread, someone recently recommended I look into "button thread" as it is very strong. And, indeed it is. It's a bit thin, so I'm not sure how much abrasion it can really take, but a good thread to look into.
Also, if I may make one recommendation about the net, I'd suggest you work more on the left side of the net to push it out and make it rounder. Of course, it's not absolutely necessary and part of it may be taste, it's a lot of work too, but would make your net stronger and maybe easier to work with. It may not be worth it at this point, but if you're interested in doing it I'd recommend getting a large pot with a lot of water, resting that part over the pot and boiling the water. Cover it up with aluminum foil to trap the steam around it and steam it for about 30 minutes (or more, depending on how hard it is). This will make it softer. But, again, since it's almost done you may not want to mess with it anymore.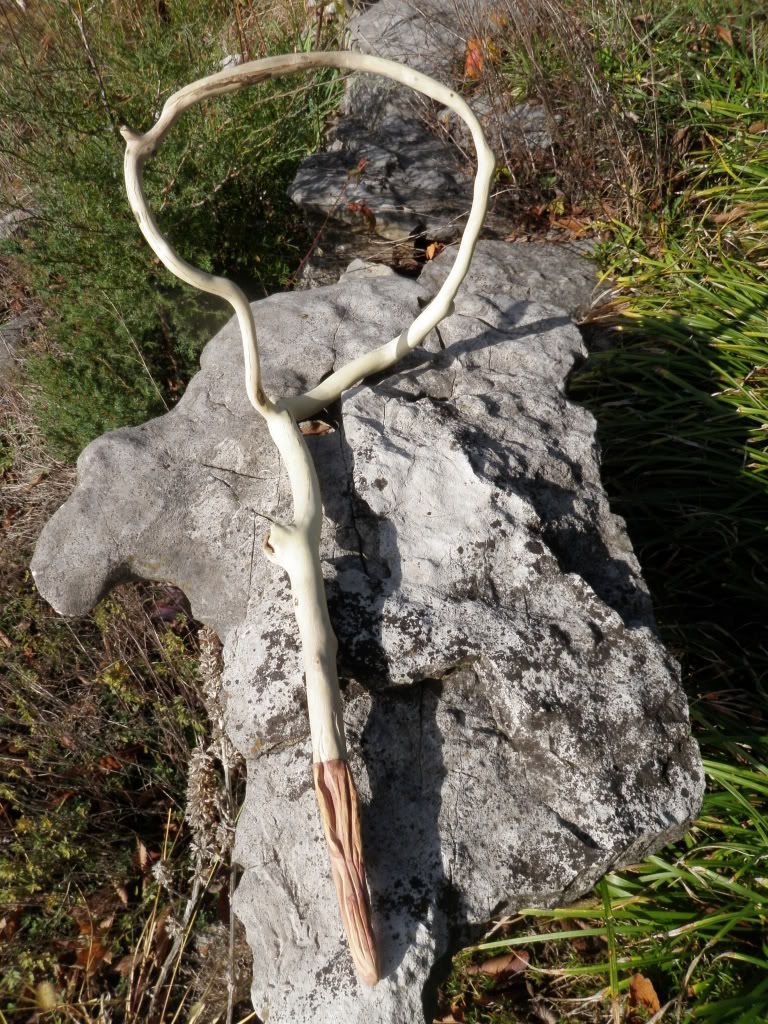 Regardless, it's going to be a gorgeous net, and again kudos or the "antler" work!