Made my 1st Winter purchase for the 2013 season and I now own a nice pair of Korkers Chrome Wading Boots with OmniTrax.
I must admit I have always wanted a pair of these when they were introduced. I like multifunction and thought what better than interchangeable soles. Then the Chrome model came out and I think they are snazzy looking wading boots.
I own a pair of size 7 SIMMS Felt Wading boots and they have served me very well. On those though the size 7 just felt a little too small after I used them all last year. My big stubby toe felt like it was digging into the front of the boot as I waded and I figured maybe a 7 is a tad too small.
Problem is, an 8 is a tad too big. But, wanting to go bigger, my little tootsies now have a size 8 Korkers to spread out in.
I have only tried them on so far as season does not open until end of April here but around the house they feel pretty nice. I may try them again with a thicker wool sock in hopes that slight wiggle room, a little more than I think I want, needs to be filled up.
The BOA lacing system is real nice. Quick in, quick out, and super cool. These boots in my opinion just look slick. They came with the standard sticky sole which should be nice for basic hiking to waters and back. They also came with the sticky sole with spikes as the 2nd set of soles. I also purchased the optional spiked sole option that has some real large spikes for aggressive needs. I understand the big spiked model can have interchangeable spikes if you should ever need to do that.
I did not bother buying any felt soles as I think I will switch to rubber or fall back to my SIMMS if needed. The boots also came with a small BOA tool that I guess allows you to work on replacing the BOA laces when they break down the road.
So far in house use has been nice. They feel comforable, a bit squeaky, but in time they will loosen up after getting some use.
Here are some pictures I took of the whole set, the extra sole bottoms so you can see the difference between the stock small spikes and the larger spiked soles, plus a little late 60s video that you old folk should enjoy.
BTW, kitties like new Korkers Chrome Wading Boots also.
TJ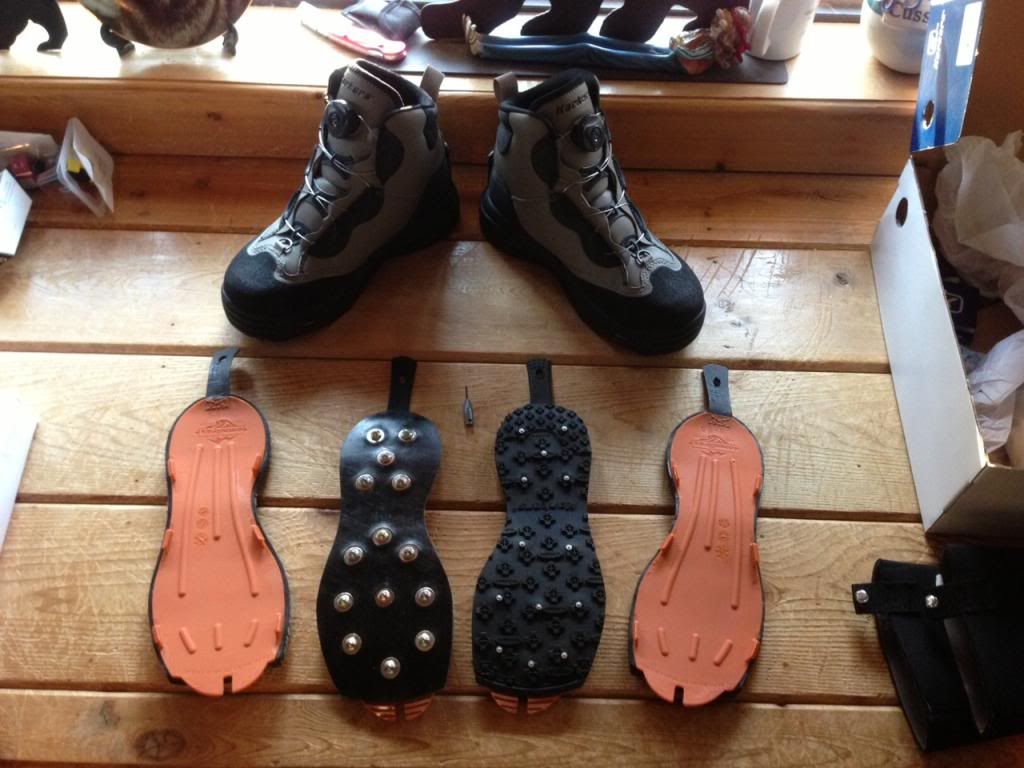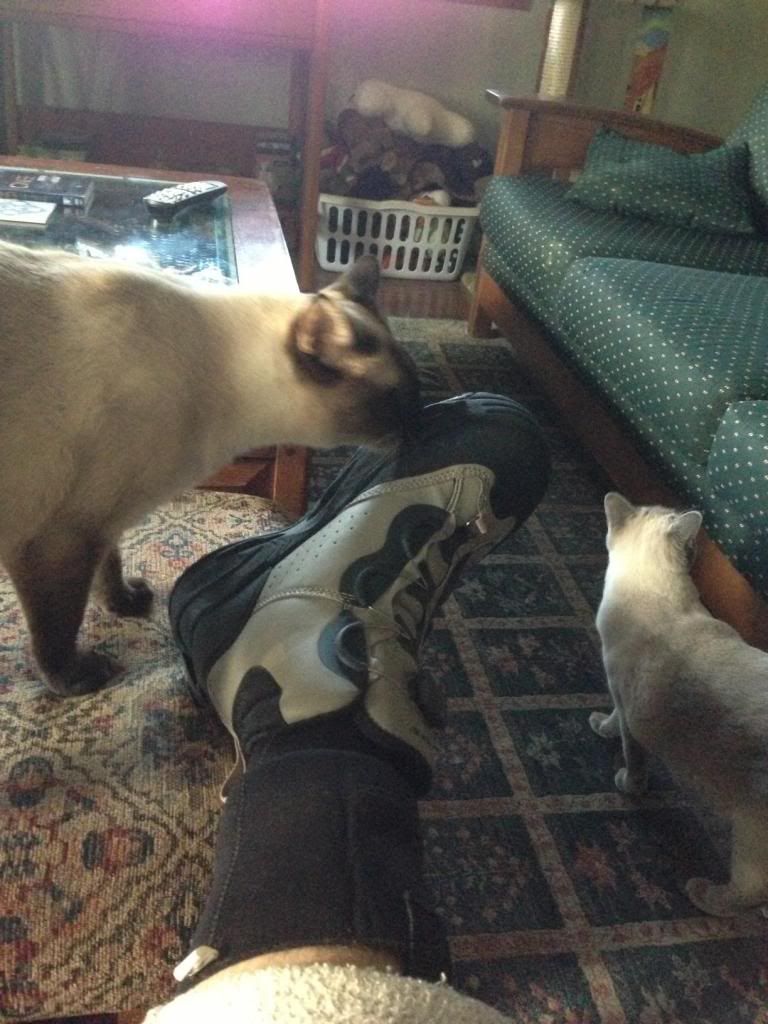 Always liked this song. Next time I fish I am sure I will have this tune in my head.
http://www.youtube.com/watch?v=SbyAZQ45uww